Don't ya just hate January! The party's over and the booze is dry. All the little elves are back in their dungeons for another year. It's just so damn GREY it's like Margaret Thatcher's sex-life.
To blast away the winter blues, for your consideration, a little spot of colour from us, the Kittelbach pirates: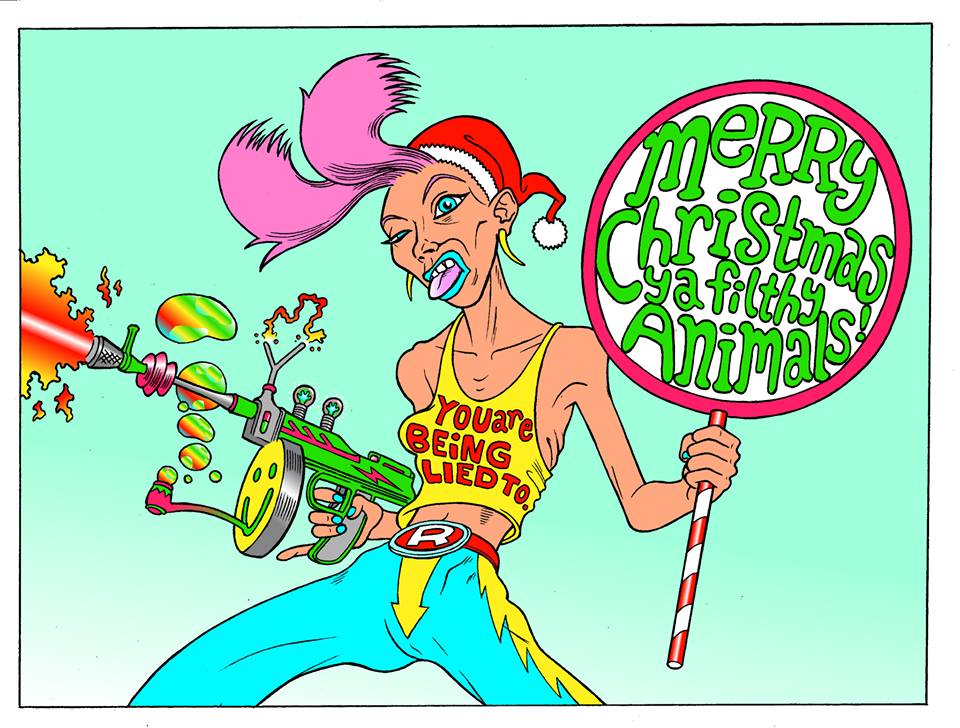 Chew on these end of year reviews -thanks to Laura Sneddon for naming Raygun Roads her Indie/Alt book of 2014, P.M. Buchan for calling Owen Michael Johnson a son of a bitch in Starburst issue 396 ('that son of a bitch sent me an ashcan edition preview of his psychedelic opus Raygun Roads earlier in the year, which was something pretty special (…) this is punk rock as superhero narrative, art as escapism and self expression as a weapon'), and Robin & Taylor from the Orbiting Pod for calling our comic 'ugly and it knows it'. That shit is going right on the 2nd print.
Raygun also stars in John Lees' Character Showcase – you a diamond john!
Thanks for sticking by us, champions. May your 2014 be as violent and exciting as Miles Motors' guest slot with Atari Teenage Riot: