WELL FUCK US SIDEWAYS! Just when we thought the death rattle had sounded, Raygun Roads has been nominated for a British Comic Award. This is the comic that refuses to die.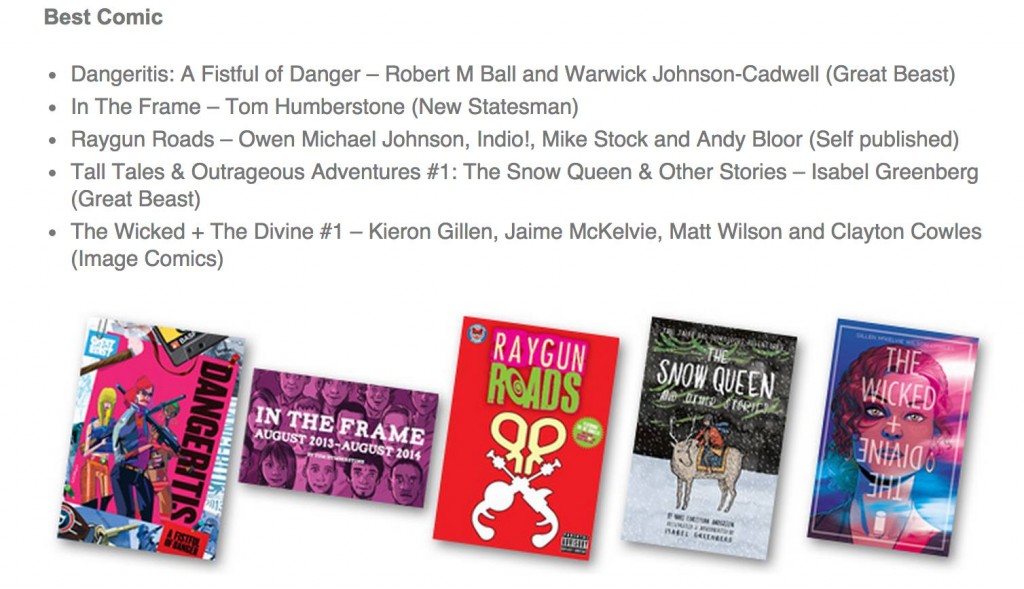 Copies are at this very second infecting the minds of the judges, amongst others Wossy, Jessica Hynes and Cat from Red Dwarf!!! Celebrity beckons!
The Kittelbach Pirates, Voldemort's Dementors, the Hell's Angels and any other miscreants we can round up will be descending on the awards ceremony in Leeds Saturday 15th November
Who our foul-mouthed upstart sucked to get on the shortlist is anyone's guess but we're right jazzed to be included.
Comics are for EVERYONE and Raygun Roads is still completely free to read in its entirety, along with The Kittelbach Pirates soundtrack.
Pray for the judges
Sing for the nominees