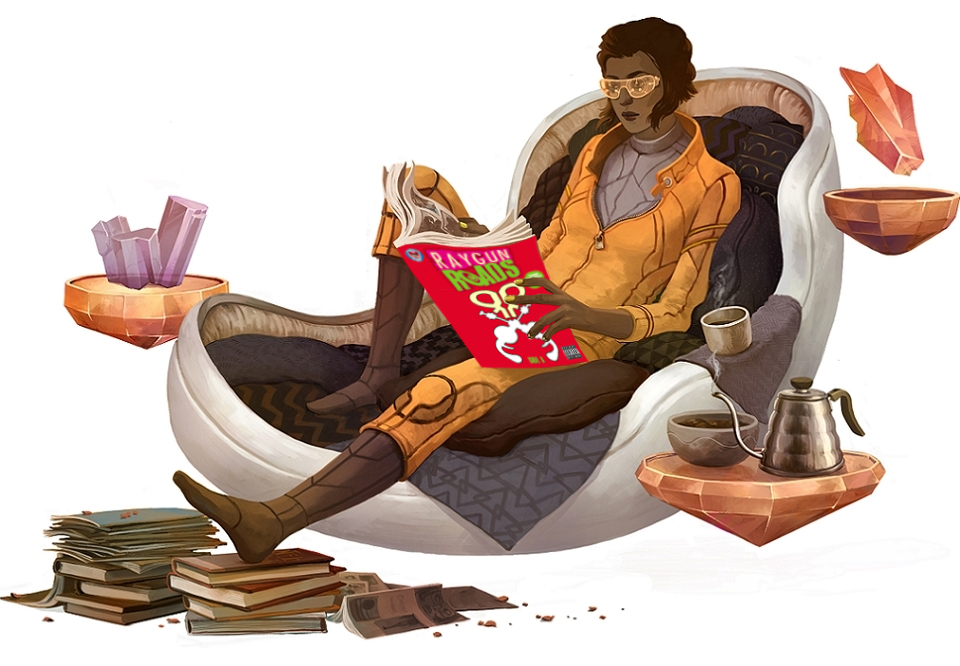 Raygun Roads & The Kittelbach Pirates rolled into a November Leeds in a riot squad gang to crack down the door and steal the loot.
The killathrillas in charge of this massive operation were none other than honorary Kittelbachs from the dark days and hopeless nights…
Louise Richardson & Max Deacon – here they are about to kick the lving daylights out of y'all:
Told you. stone. cold. bad. asses.
The pressure had been building for a while – reports of the madness sweeping the UK can be found right here – so Yorkshire seemed somewhat prepared, braced for impact.
Comics were sold, stickers slapped on bags, notebooks, old wounds.
BLACK EYES WERE DISPENSED WITH EVERY PURCHASE

Friends Dion Scrolls, Laura Sneddon (who gave us her COMIC OF THE CONVENTION award), Mark Penman dropped by to drink the Lazarus liquor and ride the blue snake.
A massive thank you from the bottom of our black hearts to everyone that dropped by the Raygun Roads stand, bought the comic, and smiled at us. We were head over heels in love with you.
Our favourite letterer MEGALOMANIAC MIKE STOCK is currently hawking the subversive shit at Malta Comic Con – so if you're in that neck of the woods SEEK HIM OUT!
For those of you who couldn't make it to any of our shows this year – MAN UP!
You can still buy digital copies of Raygun Roads here and physical copies are still on sale in the following purveyors of filth:
Orbital
8 Great Newport St
City of London
Greater London
WC2H 7JA
Tel: 020 7240 0591
Imagination Station
41 Bank Street
Carlisle
Cumbria
CA3 8HJ
Tel: 01228521007
Travelling Man – Leeds
32 Central Rd
LS1 6DE
Tel: 0113 243 6461
Travelling Man – Manchester
4 Dale Street
M1 1JW
Tel: 0161 2371877
Travelling Man – Newcastle
43 Grainger St
NE1 5JE
Tel: 0191 261 4993
Travelling Man – York
54 Goodramgate
Y01 7LF
Tel: 01904 628 787
Plan B Books
55 Parnie Street
Glasgow
G1 5LU
Tel: 0141 237 1137
Pulp's Comics
9 rue Dante
75005 Paris
France
Tel: 01 40 51 80 62
And for now….that's all folks! Raygun Roads seems to be a smash hit, with the books totally sold out of the online store. We'll be back and ruining your Christmas with an update on our plans for the New Year and beyond.
In the mean-time, remember to wrap up warm
"HOFF SNOW SUITS? MAYBE YOUUIZ THE MESSIAH OF DA DELINQUENT!"